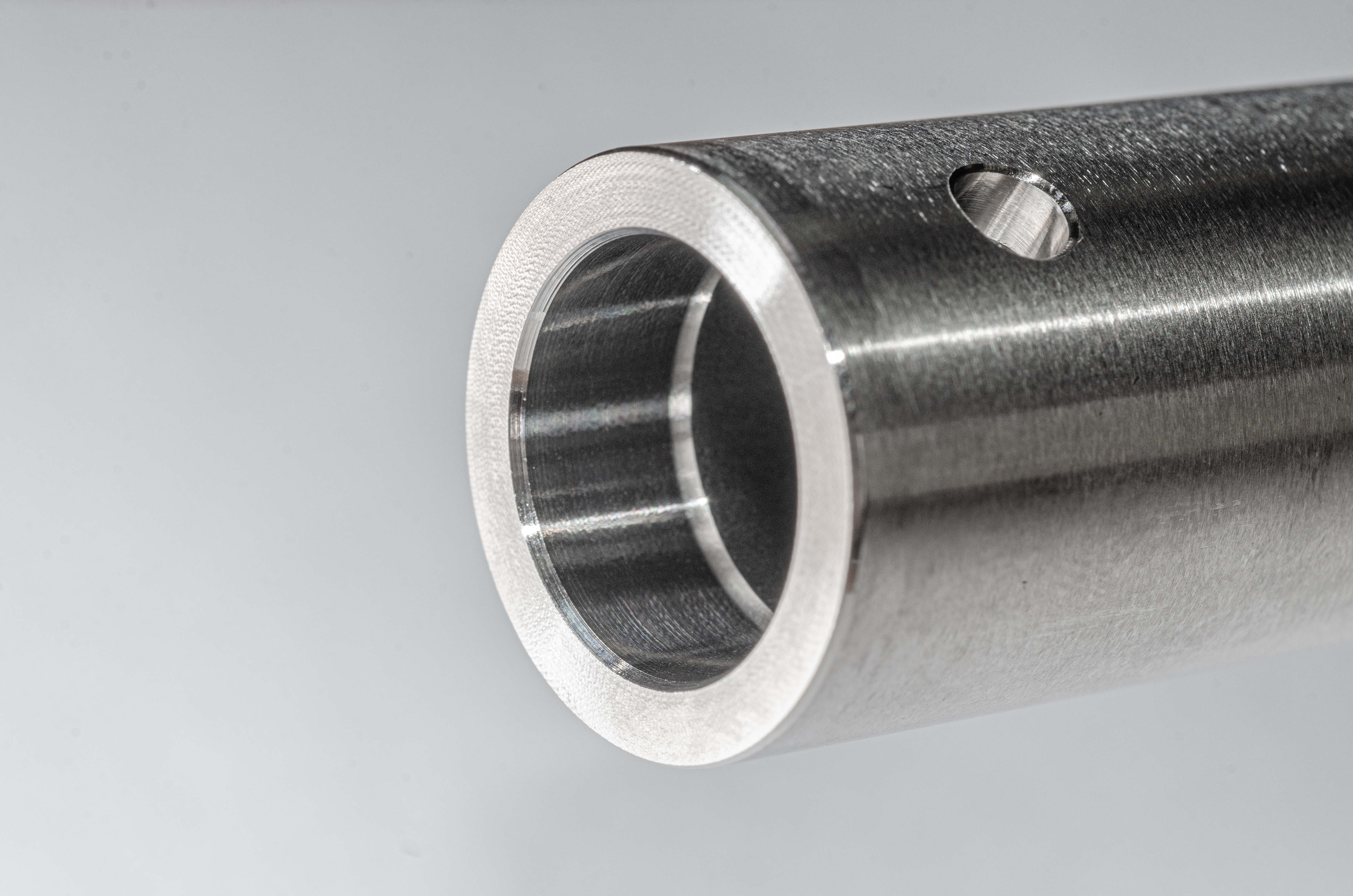 Back to overview
Fuel Rail Manufacturing
RTW Rohrtechnik GmbH is a specialist in the processing of fuel rails. In the Halberstadt plant the tubes are produced on a large scale in 3 separate production steps. Prototype and small-scale production are possible at the Warburg plant.
In the first processing step, the tubes are sawn, followed by end machining. Grooves, recesses, chamfers, radii and contours can be applied to the tube ends. After end machining, the tubes are washed.
In the second processing step, the tubes are drilled. The holes are deburred on both the outside and inside. A fully automated check for completeness of the holes takes place inside the machine tool.
In the third processing step, the fuel rails are washed again, rinsed, checked and then packaged. The RTW washing process guarantees low residual dirt particle sizes and residual dirt weights, as well as high surface tensions of over 36mN/m. In special cases, even higher surface tensions can be promised.
The advantages of RTW machining are the small tolerance range needed and the defined deburring of the holes. There is no indentation on the outer surface or broken edges inside the tube that can lead to problems, such as contamination of the holes/injectors by detached machining residues or even leaks in the fuel rail due to microcrack formation.
STANDARD DIMENSIONS AND TOLERANCES

| | |
| --- | --- |
| Outer diameter | 4 – 32 mm |
| Wall thickness | 0.5 – solid material |
| Length | 5 – 550 mm |
| Length tolerance | from ± 0.05 mm |
| Material | Steel, stainless steel, copper, aluminium, … |
All manufacturing processes
Related Products
Fuel Rail